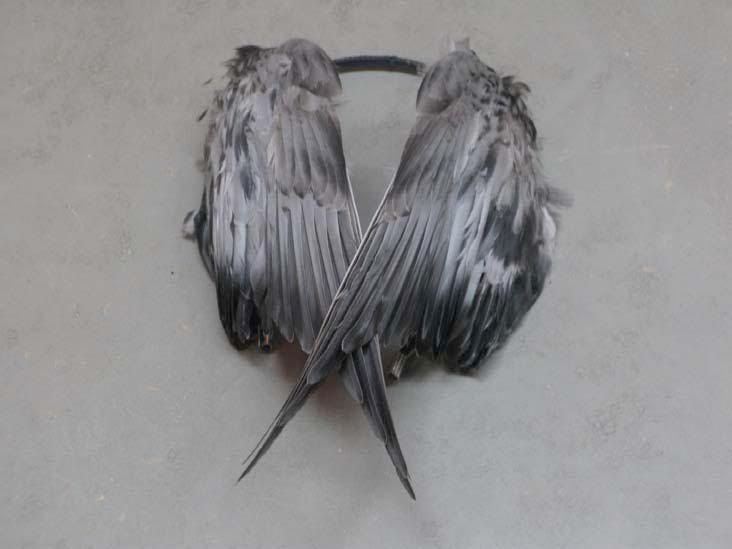 Above: Full Pigeon Wing Head Piece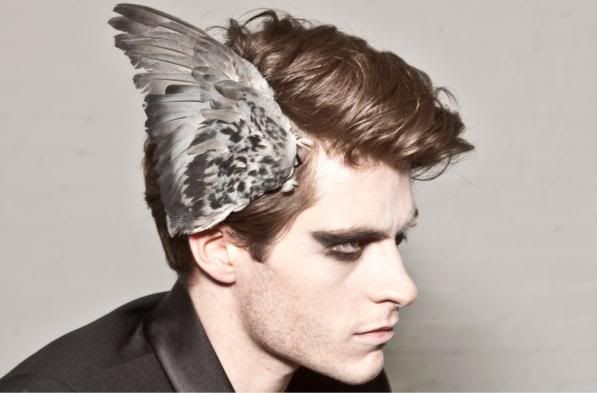 Above: Pigeon Wing Hair Comb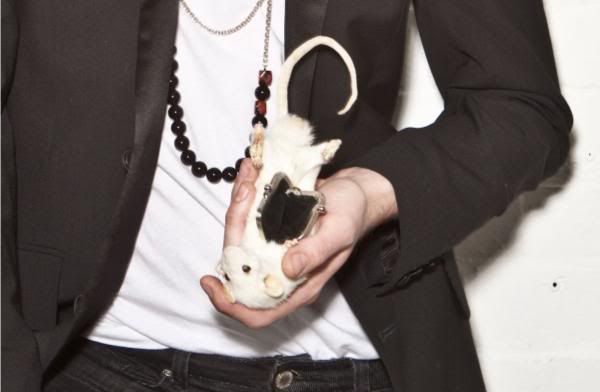 Above: Large White Rat Coin Purse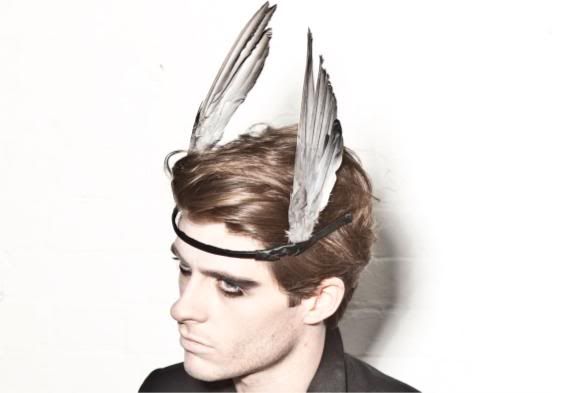 Above: Pigeon Wing Head Piece (Wing Tip)
Taxidermy isn't everyone's cup of tea, but these animals have been impressively recycled by London based (originating from California) blogger/designer/crafter,
REID PEPPARD
. The photos pictured above are only some of the Unisex items I would happily own myself. RP/Encore pieces retail from $200AUD-$3300AUD, quite generous in price compared to most other taxidermy crafters.
For animal lovers out there, RP Encore assures that every effort is taken to use recycled specimen. Referring to her blog, she was recently requested to make a custom head piece for Lady Gaga's latest film clip released 'Bad Romance'. I encourage people to check her blog out if you're interested in her other collaborations and press releases.
Congratulations on your beautiful work Reid, I look forward to your future designs. Visit the
RP/ENCORE
website. *cough* Friends & family, please take note *cough*